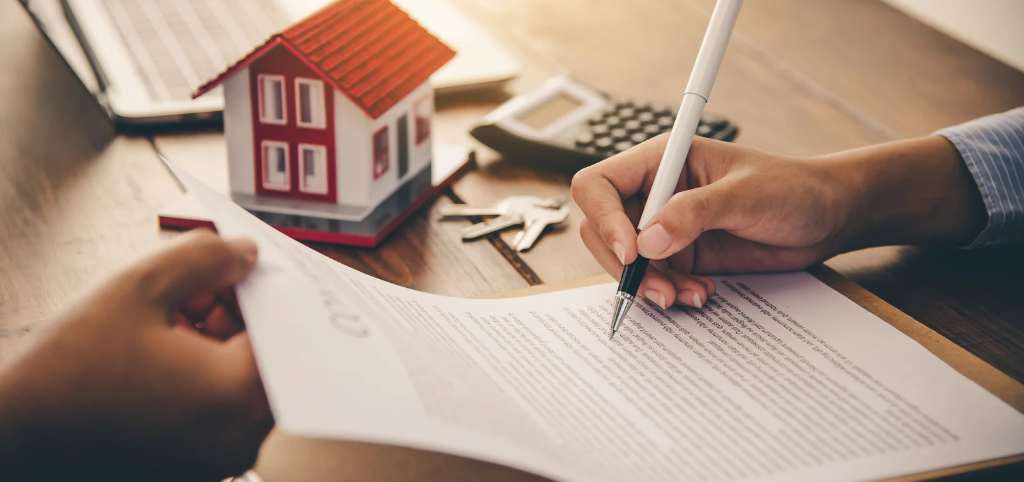 At Future Balance we offer you an independent, Whole of Market solution for your mortgage needs. This means that we don't have any restrictions regarding the lenders that we can use to source the best product for you.
Whether you're a First-time buyer, moving house, re-mortgaging or even looking to release equity from your property, we'll help you find a solution that works for you.
If you're looking to move house soon, the good news is it's not all doom and gloom out there!
We've even seen interest rates go down recently, so it could be a great time to make your move.
Preparation is key when you're deciding what to do. Most mortgage offers have a shelf life of up to 6 months, so you have time to shop around.
Start by looking for mortgage deals as soon as you're ready and apply early, this will give you the maximum amount of time to secure the best rate for you.
If this is all new to you, or it's been a while since you applied for a mortgage, here's some more detailed information to start you off.
A Fixed Rate Mortgage simply means that the rate of interest is fixed for a certain amount of time rather than changing in line with the markets.
Once the term for the fixed rate comes to an end, you'll normally be moved on to the lenders standard variable rate (SVR) for the remainder of the term. Or you can re-mortgage at this stage and transfer to another product or another fixed rate.
Usually, the rates agreed are between 2-5 year fixed rate terms, although longer-term Fixed Rate Mortgages are often available.
Fixed Rate Mortgage are a great option if you need to know what you're paying each month.
There are several advantages to choosing a Fixed Rate Mortgage:
· Budgeting - you will know the exact amount you will be paying out each month – until the end of the fixed term
· You can capitalise when interest rates are low (as we are seeing in the current climate)
· You're protected from increases in interest rates
There are some other factors to consider when you fix your loan rate too:
· Arrangement fees may be applicable each time you re-mortgage so you might incur charges at the end of each fixed term
· If you decide to switch, there may be charges
Always read the terms and conditions of these products very carefully before committing yourself and of course, if you use us, we'll run through them all with you so there are no hidden surprises!
Variable Rate Mortgages: Trackers, Discount Mortgages and SVRs
Tracker Mortgages
A Tracker Mortgage usually uses the Bank of England's base rate to determine repayments. The product 'tracks' the rate but will inevitably be set slightly higher. For example, if your tracker is set to 2% above the base rate and the interest rate is 3.5%, your mortgage repayments will be 5.5%. If the interest rate decreases to 2.5%, your repayments will be at 4.5%.
As with any product, there are pros and cons.
Here are some of the benefits:
· Your rate can only increase in line with base rate rises
· The products are usually a lower rate than the current fixed rate products available from the same lender
· They often offer lower, or even no, exit fees so it's cheaper to switch to another product should you need to
Here are some of the disadvantages:
· If the base rate goes up, your repayments increase accordingly
· As your repayments can vary, you may find it harder to budget long-term
· Some products are 'uncapped' meaning that repayments can increase indefinitely in line with the base rate
Discount Mortgages
A Discount Mortgage is a product similar to a Tracker Mortgage, but instead of sitting above the Bank of England base rate, it tracks below the lender's SVR rate (see below).
It is up to the lender to decide its SVR rate, and so your monthly repayments will tend to vary in line with the rate they set.
As an example, if your lender sets its SVR at 4% and the agreed discount in your product is 1%, the interest rate you will pay is 3%. If the lender increases the SVR to 5%, your discounted interest rate would be 4%.
Here are some of the advantages:
· The rate tracks a set percentage below the lender's own SVR rate – so you may be paying out less than you would with other products from the same lender
· If SVR is low, you will be paying a very low amount of interest
Here are some of the disadvantages:
· As the rate is set at the discretion of the lender, your repayments are likely to fluctuate, making it difficult to budget
· At the end of the agreed term, continuing on an SVR or switching to a tracker or fixed rate mortgage could be significantly more expensive, particularly for people borrowing larger amounts
SVR Mortgages
At the end of your agreed mortgage term (whether a tracker, discount mortgage or fixed rate), you have the option to stay with your lender on a standard variable rate mortgage (SVR). This will stay on the most basic of rates from a bank or building society. It's not fixed, so therefore rates can vary.
Here are some of the benefits:
· No arrangement fees - your policy will automatically switch to the SVR at the end of the agreed term
· You can overpay or clear your mortgage without having to pay a fee
· If interest rates go down, your mortgage repayments will go down too
· You can convert to a different mortgage product at any time with any lender without having to pay an exit fee
There are some disadvantages:
· Not all standard variable rates are the same and some building societies and banks have dramatically increased their SVRs recently to reflect interest rate rises
· Lenders can change their rate at any time, so your payments can change too
Advice in the current climate
As always, it's important to consider all of your options. In the current climate, variable rate mortgages may be able to offer rates below the leading fixed rate offers.
If you've never considered it before, now might just be the right time.
If you're currently on a Fixed Rate Mortgage, or if you secure one soon, it could be worth understanding if you can overpay each month, or in lump sums, dependent on what you can afford. Overpaying on your loan would reduce the term/capital of your mortgage, whilst the rates are low.
We're always here for help and advice with all these big decisions, so don't feel as if you have to work it all out by yourself. Future Balance is all about providing the best support for your particular financial situation.
Your home is at risk if you fail to keep up payments on your mortgage or any other loans secured against it.
Future Balance Finance Ltd is an Appointed Representative of New Leaf Distribution Ltd which is authorised and regulated by the Financial Conduct Authority: FCA Number 460421. Buy-to-Let mortgages for business purposes and commercial lending are not regulated by the Financial Conduct Authority.